The Tank is now streaming on Amazon!
Starring: Jack Davenport, Brad Henke, Marguerite Moreau
Runtime: 1 hour 25 minutes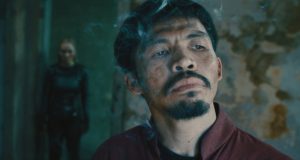 Deadline Hollywood Article
Helmer Kellie Madison Tries To Lift 'The Gate' For Female Action Directors.

Kellie just shadowed the accomplished director, Greg Beeman, on 2 episodes of NBC'S HEROES REBORN in Toronto, Canada. Thanks, NBC!